I just need to go ahead and get something off my chest. Are you ready? I'm so ashamed.... OK, OK - here we go. I used to be addicted to.....
Bath & Body Works.
Whew. There. I said it.
Yeah, it's kind of a dirty little secret of mine. Up until I was 21 or 22, I was all kinds of strung out on the buffet of scented lotions offered up so readily at the nearest mall. And then... my skin taught me a lesson. (Admittedly, it was for my own good.) Out of the blue, I suddenly found myself breaking out in hives and my face just.... freaked out. My own skin was staging a revolt against aggressively and artificially scented products. I spent a few painful and uncomfortable weeks in denial before accepting the obvious reality and jettisoning all of my scented products.
But even then, I wasn't in the clear. Over the past decade, I've purchased oh-my-god-so-many lotions, soaps, and beauty products only to find that even though they were unscented, even though they were all natural, even though they were marketed for sensitive skin, I still have a reaction. (I've given up trying to isolate exactly which ingredient it is that does it - have you read the list on the back of your lotion? Yeesh.)
So, what do I do now? I rely on my tried and true products and very, very rarely try anything new. And when I do, I test the product out on the inside of my arm before using it all over my body or face. Unfortunately, it has become abundantly clear that my skin ditched my beloved (and affordable) Bath & Body Works products for skincare products of a a much classier variety, because I'll be the first to admit that my trusted staples are not cheap. I'd love to be able to buy body lotion for under $10, but I've paid a much higher price in discomfort than I forked over in cash every time I've tried.
Now you know my sordid skincare past. And now it's time to spill my sensitive skin secret superhero product list.
First up, the face:
Next up, body care products: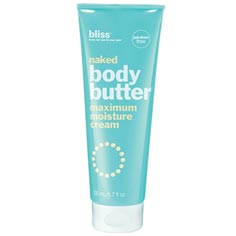 And this, my friends, is my only scent these days, and quite possibly the only scent I'll wear for the next decade, I love it so much. Oh, how far I've come since the days of "Moonlit Path"....
I have to give a shout out to my favorite beauty boutique, Making Faces, for turning me on to many of these products. I'm one lucky (sensitive) duck to live near such a great beauty resource, but if you can't support a small, local business near you, all of these products are available online.
For those of you who are similarly sensitive skinned, what are your favorite products? Beauty, skincare, sun protection - what are your tried and true sources of beauty?.