ALT Summit NYC Thank You - Those Who Made It Possible
We're down to my last ALT Summit NYC Thank You post! A full week of giddy gratitude. I've been able to relive my Alt NYC experience each day and feel so thankful that I was able to make the pilgrimage. What a great (grateful?) way to wrap up June and July. Today, I'm thanking the people close to me, literally and figuratively, who made it possible for me to rock Alt Summit.
THANK YOU to Samantha and Whitney at Gus & Ruby Letterpress for helping me dream up a business card that made me jump and clap with delight. The card you made for me could have easily stood on it's own... but you know me. That little minnow was just begging for a backpack filled with handcut confetti.
THANK YOU to my pal Olivia Nold, of O. Style Image, for giving me some spectacular fashion advice. Those amazing Emerson Fry silk harem pants I was wearing at the conference? Yeah, Olivia was the one who pointed me in their direction and told me to order them ASAP. And I will mentally thank her each and every time I wear them from now until they literally fall apart. Olivia was the one who gave me a few key style pointers, but then also told me to go shop for the rest by myself. Because it was more important for me to dress like ME than it was for me to be dressed up perfectly. Girl's got style, grace and a whole lotta good advice. Doesn't hurt that she's just about one of the nicest, most unpretentious people I've met in a good long time.
THANK YOU to Cori and Brie of Reprieve Design, who make the most astonishingly gorgeous jewelry and handbags. Cori is a dear friend from high school (holla, KHS!) and from the earrings I wore to the Bing dinner to the necklace, earrings and handbag I was rocking at the conference, Cori and Brie are the amazingly talented girls responsible for some of the most covetable accessories I've seen in a long, long time. Go check out their Etsy shop. And if you like something, buy it quick - their stuff is one of a kind and I'm on the prowl for some more of their goodness, so you'd better beat me to it or it will all be MINE, MINE, MINE!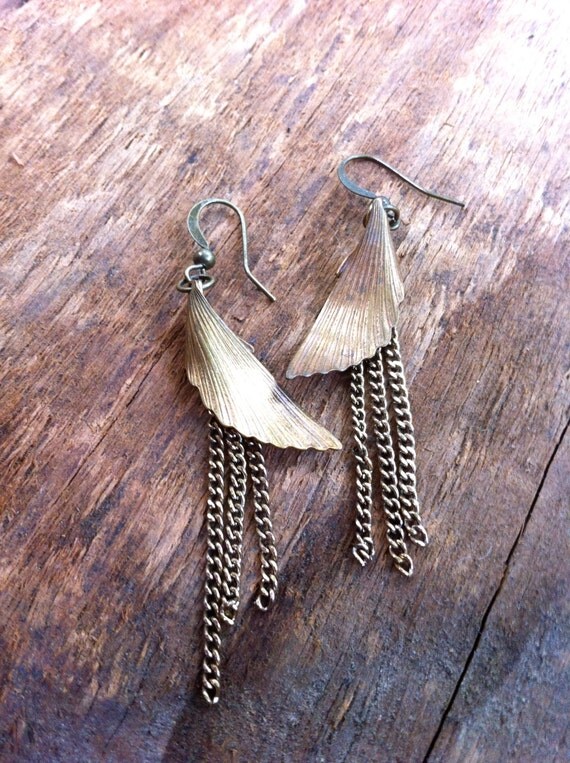 THANK YOU to my dad for generously hooking me up with the frequent flier miles that got me down to NYC. It's a good thing he travels for a living, because without those miles, I wouldn't have made it and where would we be then? Certainly not on Day Five of #fivedaysofaltnycthanks.
THANK YOU to my husband, my mom and our nanny/sitter extraordinaire, Mariette, for taking care of my darling sweet girl while I took my first trip away from her. And thank the heavens, the sea, and the almighty for the welcome home hug from my girl that literally knocked me off my feet at the bus station. Nothing says welcome home like a 30lb. torpedo of toddler joy.
So there you have it. All of my gratitude, and an outpouring of love and appreciation.
One last Alt Summit NYC story: In the 40 minute cab ride from the La Guardia to the Hotel Americano, I had an amazing conversation with my (very sweet) cab driver. I started asking him questions and he ended up sharing his life story with me. As we pulled up to the hotel, he stopped and turned around to tell me to always remain the nice girl I am. For a moment after we said goodbye, I wavered and wondered if I should try to play it a little more cool, be a little more polished, so that I'd fit in with the effortlessly hip and chic NYC crowd.
I'm so glad I didn't.
More than anything else, Alt NYC taught me that the person I most want to be is the person I am right now. That all those years of wondering when I was going to figure out what I was supposed to do "when I grow up" led me to the place where I was able to bake up my dream job from scratch. That sometimes, it's better to be excited, eager and the first to stretch out your hand to meet someone than it is to be cool. That even though the 18-20 hour days stretch long right now, and I miss weekends, date nights, relaxing, and non-multitasking girl time like you wouldn't even believe, it's all worth it.
The Minnow + Co. ferris wheel is spinning in high gear right now and posting as regularly as I'd like is a goal in progress. But after my first Alt Summit, I'm more committed than ever and ready to pull out all of the awesome I have stored up in my back pocket.
Send plenty of coffee, stop me if I have lipstick on my teeth and don't laugh if my shirt is on backwards. Good things come to those who hustle. Like Martha, I have a special place in my heart for good things. So hustle I will. Alt Summit taught me that Minnow + Co. is worth it.
Thanks for joining me on my #fivedaysofaltnycthanks joyride!.